N8 quality and care
Individually made
Each piece marked *Made to order in Los Angeles* is Handmade and made to order. The process for producing each piece begins at the time of the order. It's created specifically for the person who placed the order, at the time of their order. N8 doesn't hold inventory of these items. The timeframe is longer, but the care and quality is higher.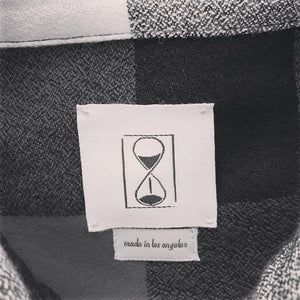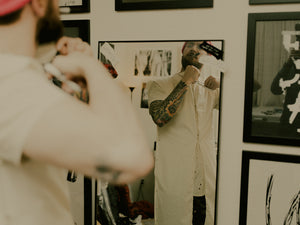 N8 quality and care
Sustainable
Items being handmade and made to order make them more sustainable to produce. There is little to no waste when an item is created. The exact amount of needed fabric is sourced at the time of the order, there is no wasted working hours on pieces that sit unsold, and there is no leftover inventory that oftentimes becomes waste. N8 focuses on quality, timeless pieces over trends so they can be worn over and over and last much longer than fast fashion options. This process inevitably raises the price point of these garments, but we believe it's our responsibility to take the necessary steps to be a sustainable fashion brand, no matter the cost.
Creativity
Trust your vision
The first step in my creative process is oftentimes the most difficult. Finding the inspiration for a new piece. When it doesn't find me, I need to make it.
I lay out new fabric swatches, fabrics I have used in the past, pull up artists I love, and start drawing. I draw shapes, lines, colors, thoughts, anything that comes to mind when in that space. Then I start drawing those thoughts on forms in the shape of a garment I would like to create. I will put shoes on that might go with certain fabrics, certain tops and bottoms that have some of the shapes I'm looking for. Just to get the mental map of what im trying to do. Hopefully while doing all of this I find a few fabrics/shapes/thoughts I really like or are at least interesting, to move forward with. And if they don't pan out, either I can take a bit of it and start anew, or its back to drawing board so to speak.
Frequently Asked Questions